Glad you found your way to my site. I live in a tiny appartement in Vienna, the beautiful capital of the tiny country named Austria. Attached to my tiny appartement is a tiny balcony, 2.5 sqm in size. I love gardening so I decided use my balcony and my three window sills for growing as much fruits and veggies as I can. Last year that amounted to about 18 kg. The lush green also attracted some wild life. Four years ago a blackbird decided to make my balcony his command center, even though the tiny space is guarded by a fierce watch dog – doxie Susi.
As I'm not only into gardening but also photography, I posted pics of the blackbird family, doxie Susi, and my harvest on Facebook. My friend Ryan suggested I should put all that stuff into a blog about my efforts in urban gardening and my winged and four-legged friends – and that's what I did.
Welcome to Balconoscopy!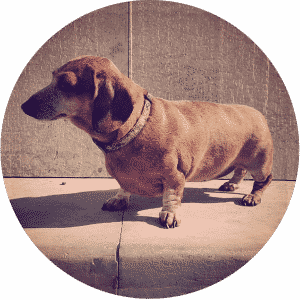 This is Little Miss Susi. Her favorite activities are being inactive (in other words: napping) and eating. I can relate to both of them. 😉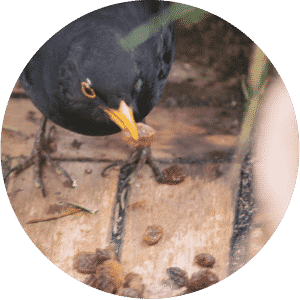 This is Mr. Blackbird. He conquered his territory in 2012. We got to know each other better when the late Mrs. built a nest in one of my flowerpots in 2014. Now we're really good friends.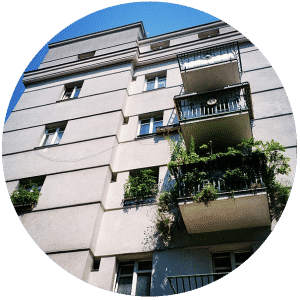 I suppose you can guess which balcony is mine. Lots of herbs, roses, an apple tree, and various veggies like lettuce, beans, tomatos, peppers, or eggplant found their home here.
Most recent post on
Little Miss Susi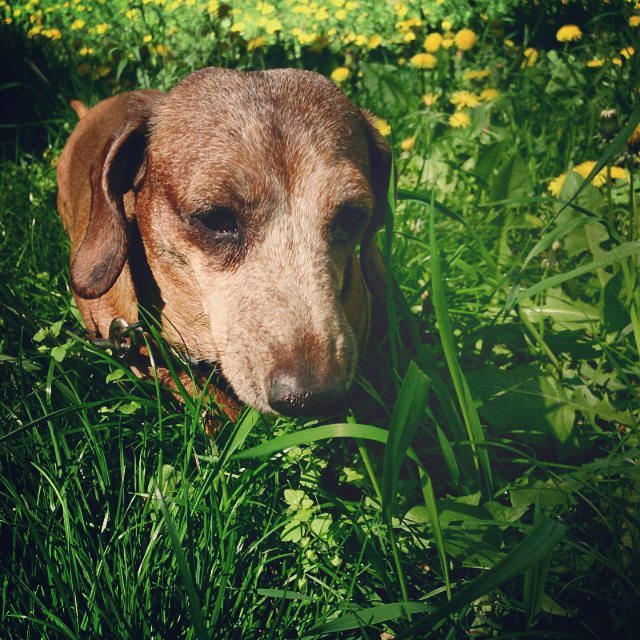 Many people think that dogs just eat grass when their tummy is upset. Well, I know many who enjoy some green grass just for the fresh taste of it. Little Miss Susi is one of them. She's very particular about the species, there's only one type she would eat. And it's got to be lush […]
0 comments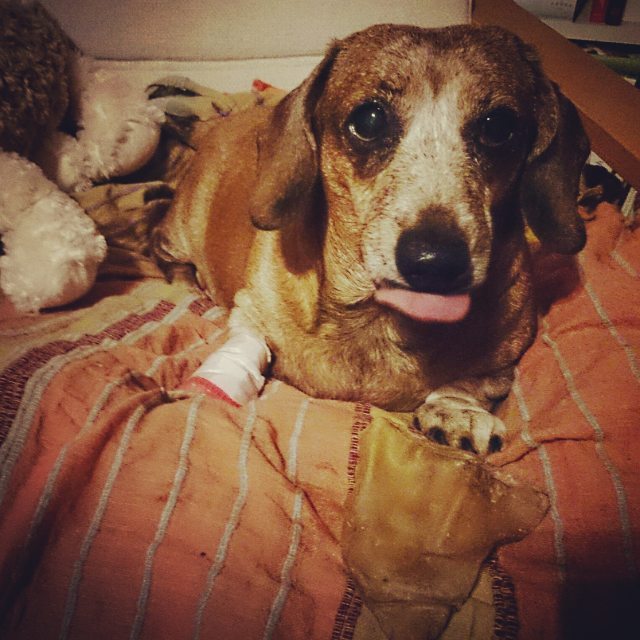 Little Miss Susi wants you to know that she had a horrible afternoon: I took her to the vet! You can see what she thought of the idea, sticking out her tongue at me. 😉 She'd been licking her paw until it started bleeding, so I thought I better have that checked and give her a […]
0 comments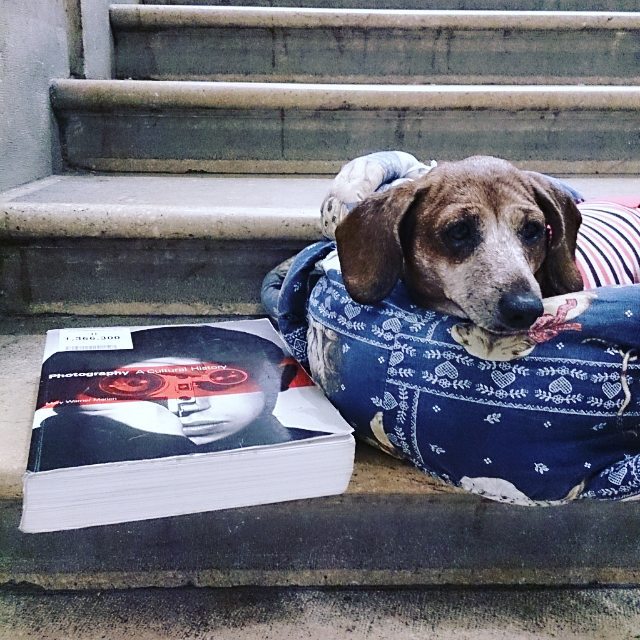 Little Miss Susi's first day at the University of Vienna. She got a book on the cultural history of photography from the library. I don't usually take her with me when I go to lectures, I don't think dogs are allowed there. But I didn't have the time to drop her off home and rush […]
0 comments
Most recent posts on
The Blackbirds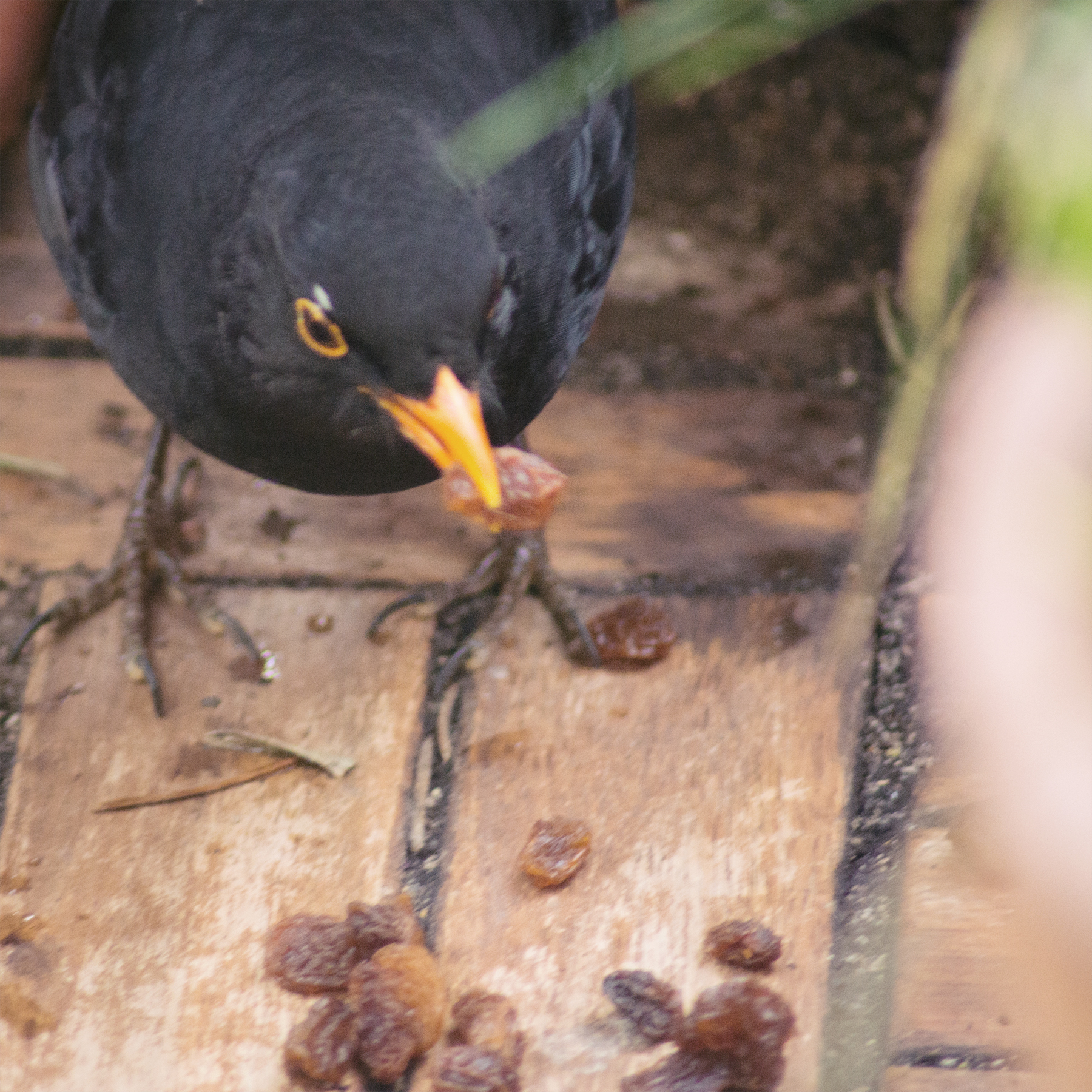 This is Mr. Blackbird, taking a lunch break on my balcony. He really loves raisins! I seriously hope that blackbirds can't get diabetes, because he really eats a lot of them. I am now his fully acknowledged distributor and protector of grapes – fresh or dried. Why protector you may wonder? Well, a pair of pidgeons […]
0 comments
Most recent posts on
Urban Gardening
About two weeks ago, on a day that spoke of spring already, I decided to put the first seeds out. As my balcony is facing south, you can add one month to get the optimal date for seeding and planting. Of course we could still get bad frost and all my efforts would have been […]
3 comments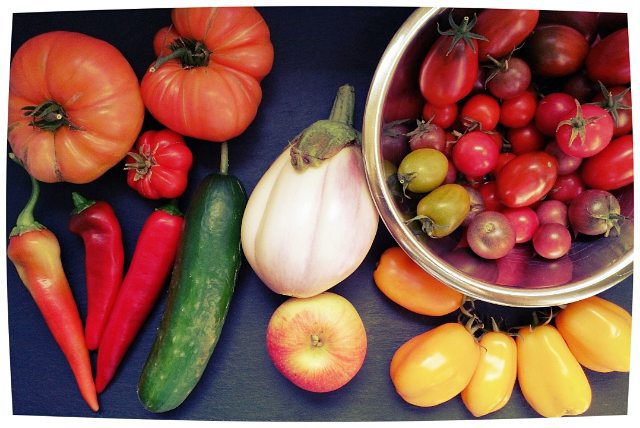 Today's harvest from my balcony! I got some huge German Gold tomatos, lots of cherry tomaos, a cucumber, an eggplant, some sweet peppers, and an apple. I could have picked more apples, but I think they're fine on the tree. 🙂 I'll pick some leafy greens and herbs later; gonna have a nice salad this evening!
0 comments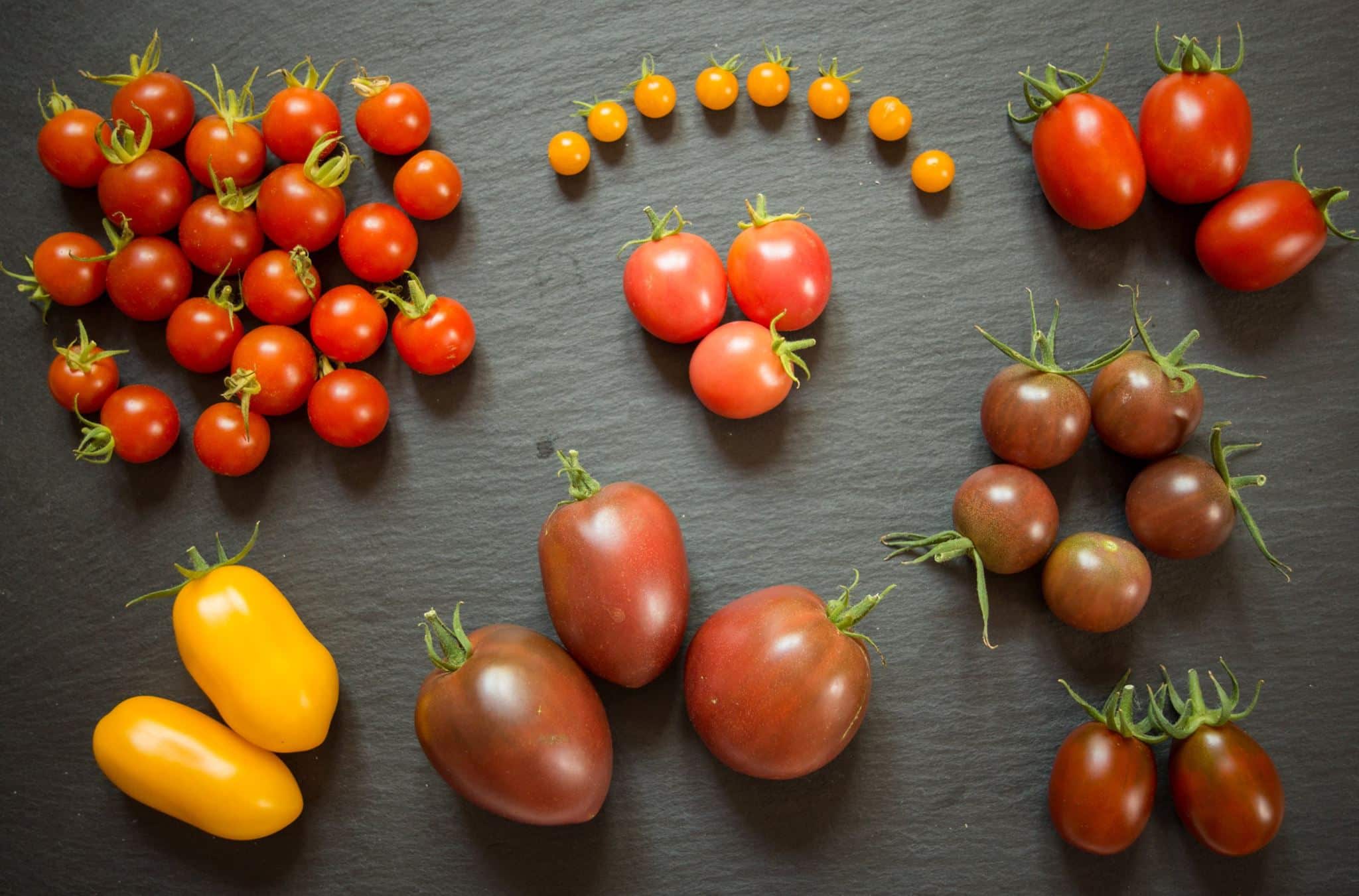 Today's tomato harvest! 652 grams, 8 different varieties, most of them cherry tomatos. The two bigger varieties in the bottom row are Purple Russian and Golden Queen tomatos.
0 comments