The doggies had been dying to get out on the balcony those last days, just to stand there, sniffing and staring at my peony. I was wondering what the heck was so interesting about that pot. Then I saw that a blackbird had started building a nest behind the peony! I put some clipped-off strawberry runners next to it, so she could make use of them too, and she did. So cool, we're going to have blackbird babies on my balcony soon! 🙂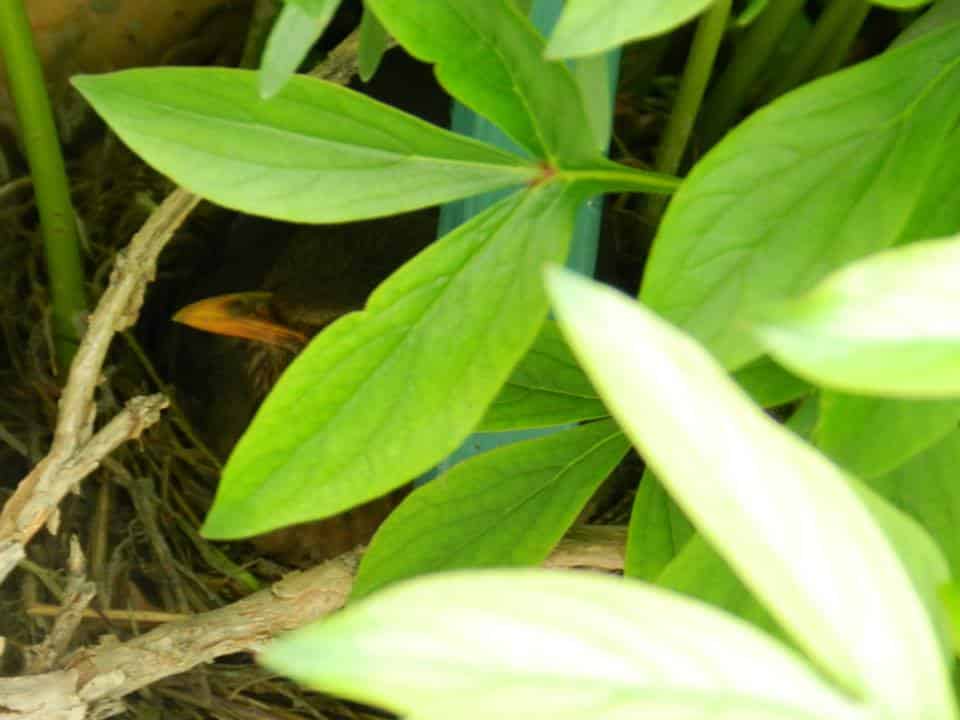 The blackbird hen in her nest. I took the photo from my kitchen window. The last time I tried to do it from the balcony she got startled and banged her head on the lavender stem. I put a tiny glass of water in the pot next to her nest, so that she has everything she needs. I'll bring some food too. Have to get something today.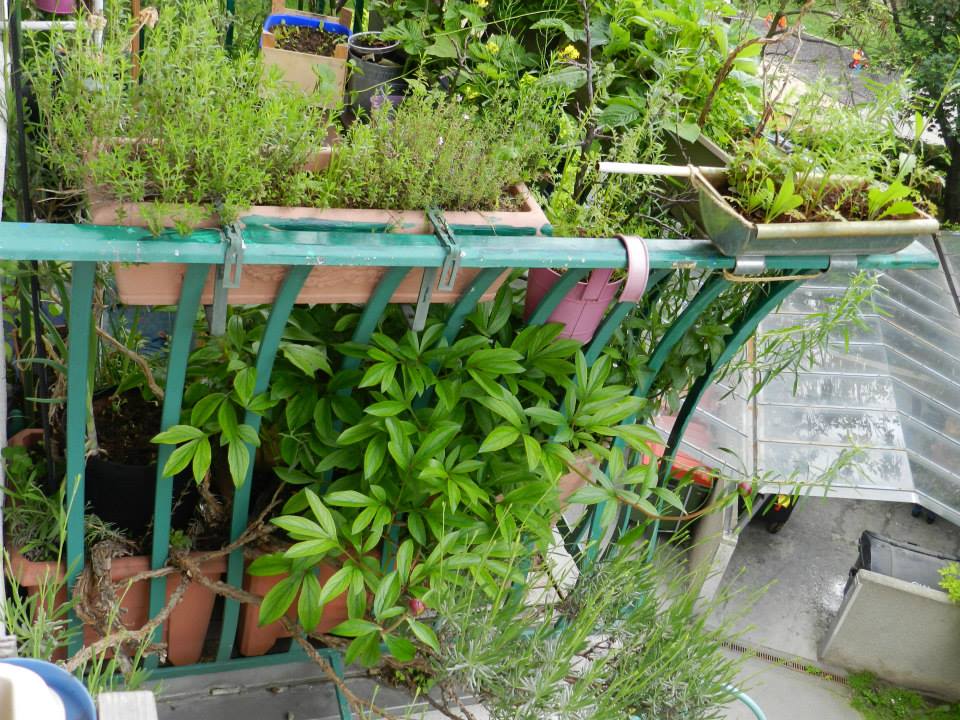 That's the side of the balcony she used. Quite a protected spot. In earlier years there was some chive growing on the rim of the balcony. The bird must have used all the dried chive stems for the nest, cause I couldn't spot them anymore. Good for her, probably keeps some pests away.